E-Save
UX Design, UX Research, 2019

E-Save is a Chrome extension I designed in a team of four.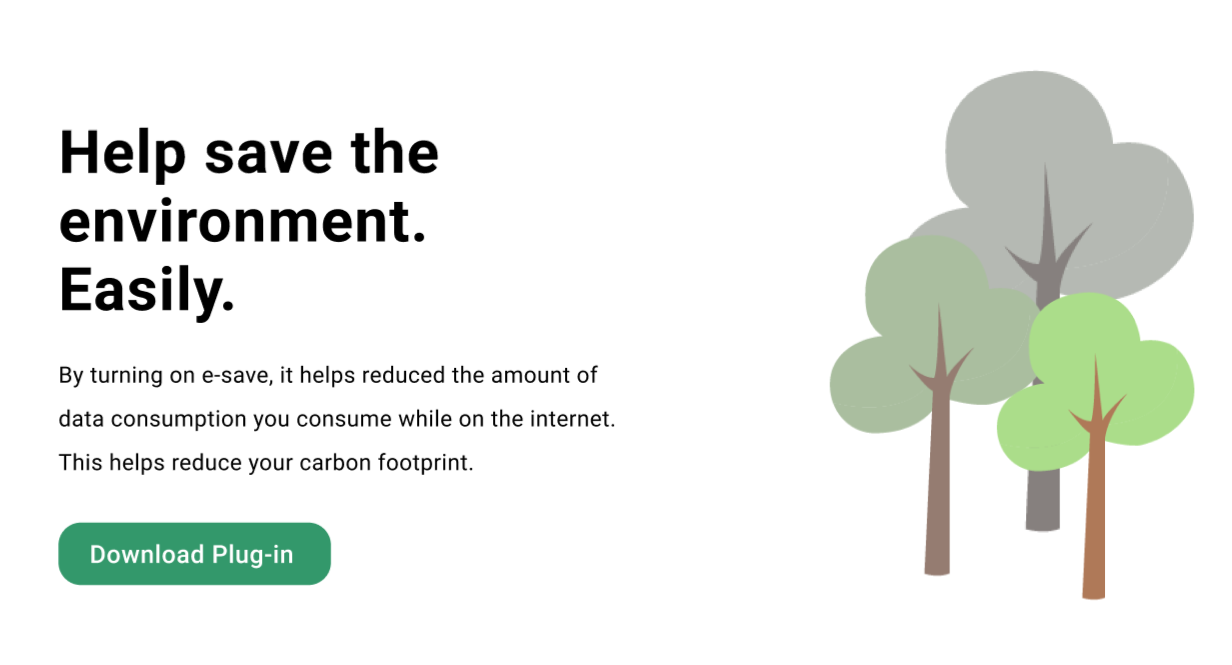 Background

Develop a solution that gives website users the option to change energy consumption/resolution of the website based on their needs.


Interviews

We interviewed 13 internet users (male/female mix, 18-40 years old).



Some questions we asked include:
Do you/have you ever used any software, plugins or settings to reduce the energy consumption of your websites? Such as ad-blocker?

Do you normally change the quality of a video? Why or why not?

How do you feel about autoplay?

Are you aware of the carbon-footprint of internet use?

If a solution is built into the browser, how likely will you use it? Why? What would encourage you to use it?

...
Insights
A lot of people are unaware of the environmental issue of their internet-using activities. Our solution needs to raise awareness and should be easy to use

Two features that our users are already familiar with and would not mind using are ad-blockers and the ability to stop autoplay on websites.

People wanted to see a significant/visible impact such as how much energy they are saving by using our product.

People are motivated by personal gains.

They are generally not willing to compromise on the quality of videos, unless experiencing internet issues.

Prototype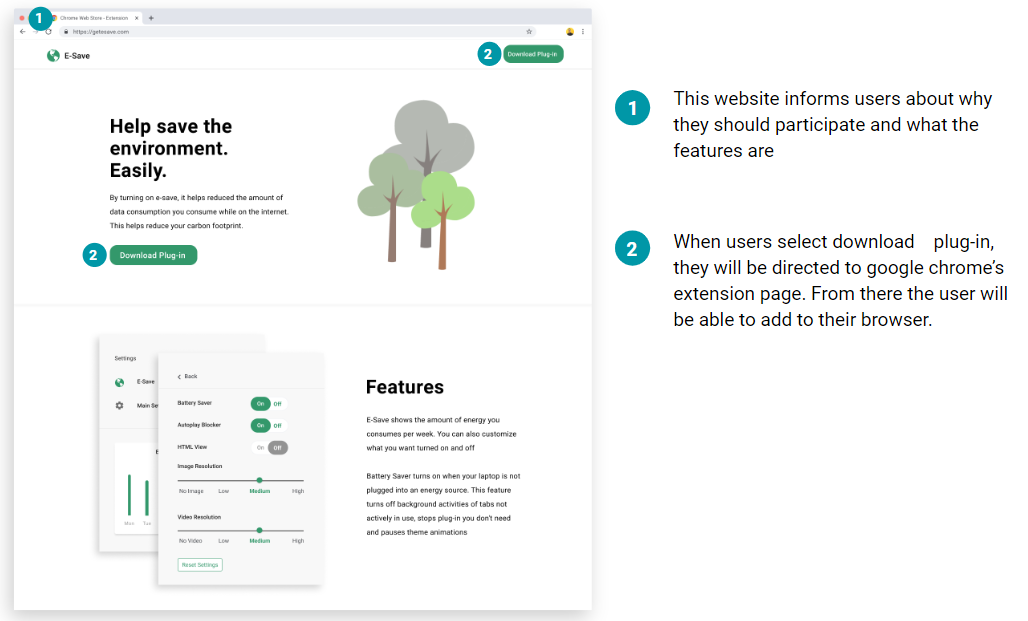 Interact with E-Save Prototype on Figma.
User Testing